Classic Hot Tub With Lounge Seat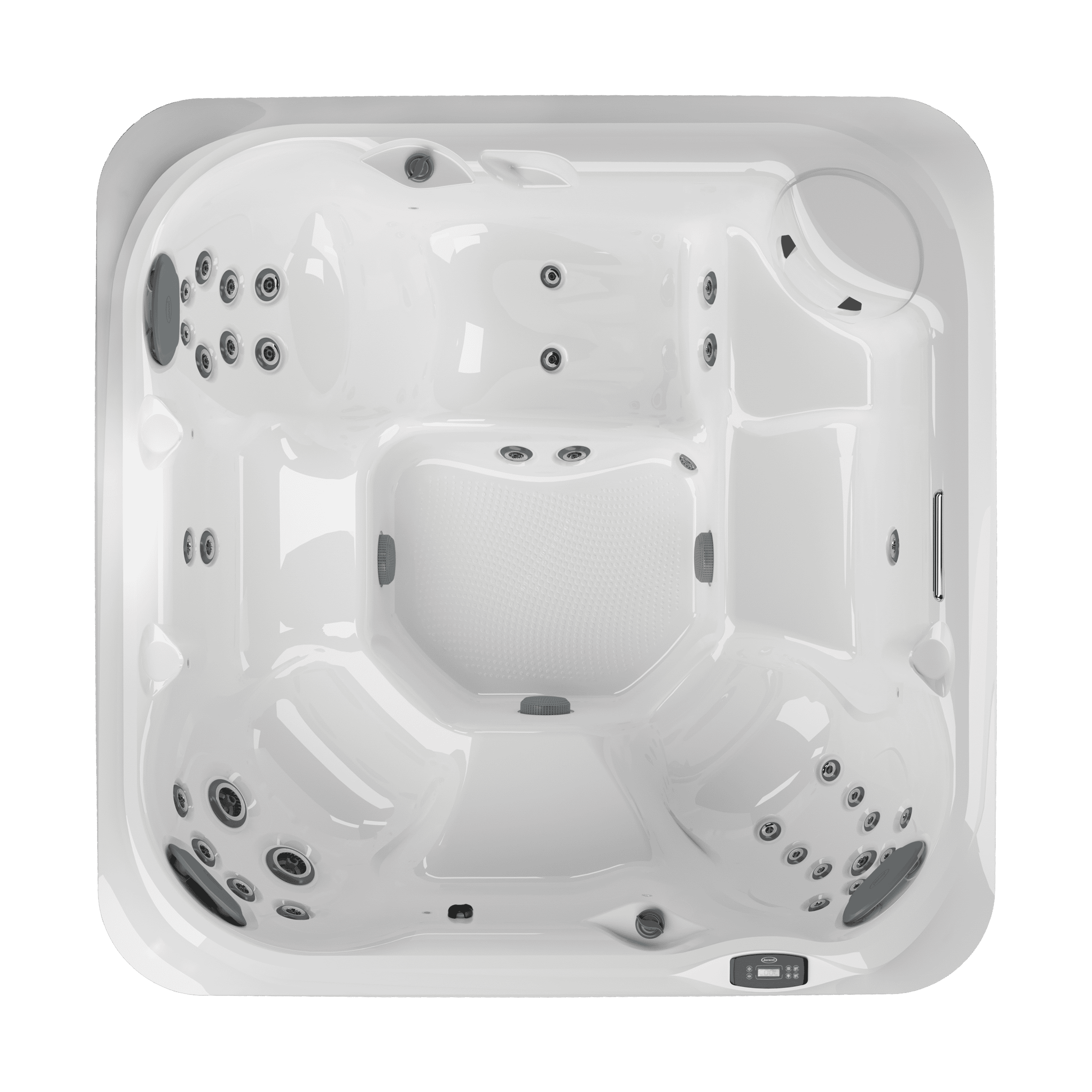 The provided ID is not a valid product.
Using superior materials and Jacuzzi® Hot Tubs expertise, the J-235™ Hot Tub offers a lounge seat, plus the quality and value backed by the brand. This affordable and efficient model comfortably seats six adults and delivers high-performance hydrotherapy at a good value, with versatile ClassicPro™ jets.
The J-235™ Hot Tub delivers high-performance hydrotherapy with versatile ClassicPro™ jets, including four Rotational Jets. This hot tub model features a waterfall and LED lighting to soothe and relax your mind and body. Don't let your budget keep you from indulging in the spa of your choice. We also provide a selection of must-have hot tub accessories to complete your spa experience.
Features of the J-235™ Hot Tub
Classic & ClassicPro™ Jets
The Classic and ClassicPro™ Jets set the standard for jet technology in each Jacuzzi® Hot Tub. Each jet creates the perfect combination of air and water, so you can enjoy the benefits of gentle and continuous pressure being applied to various pressure points, knots, and tense muscles.
2-Stage Filtration System
The 2-Stage Filtration System works hard to catch and remove contaminants and sanitize the water, contributing to a safe and more enjoyable hot tub experience. Large debris is trapped for easy removal, so you don't have to spend time manually skimming the water.
Built with comfort in mind, the standard headrests in your Jacuzzi® Hot Tub support your head with an ergonomic design, taking the strain off your shoulders, spine and upper back. These headrests contribute to your spa experience by giving your body the chance to completely relax and let go of built-up tension.
The diverter knobs in your Jacuzzi® Hot Tub offer dual-purpose functionality, as they can double as a secure drink holder for added convenience, while also allowing you to change the style and highlight a stream of swirling water. Most plastic reusable water bottles and tumblers fit perfectly into each drink holder.
There's nothing quite as relaxing as the peaceful sounds of trickling water. Further increase the ambience of your next soak by engaging the LED illumination, which highlights the beautiful and tranquil aesthetic of the waterfall inside your spa.
The lighting is controlled via the spa control panel or an app on your mobile device. The many options available to you allow you to choose the style best suited to your mood. In fact, you may be able to invoke a variety of health benefits through soothing chromatherapy.
Optional Features of the J-235™ Hot Tub
ProLast™ Extreme Outdoor Cover
The ProLast™ Extreme Outdoor Cover fits and seals the top of your hot tub perfectly, keeping operational costs low through premium insulation and water clean by preventing debris from entering the spa. Not to mention that each cover is custom fit and built with durable materials, for an effective and long-lasting experience.
Your Hot Tub at Your Fingertips
Connect your hot tub to your smartphone with the SmartTub™ System app to monitor and control your hot tub from afar.
Thinking about buying a hot tub? Fill out the form to request pricing and one of our spa experts will be in touch with you soon.