So, you just love your new hot tub. Your water is properly balanced and toasty warm, but something is missing.
You haven't been able to put your finger on it, but you're sure you need something to round out your hot tub experience.
Soaking in a hot tub is amazing, but with the perfect hot tub accessories, it can be paradise.
Whether you want your spa experience to be a peaceful retreat, family night bonding, or a let-loose party atmosphere, you'll find what you need in the list below.
These hot tub accessories provide functionality and convenience, and some of them will make your guests marvel!
11 Best Hot Tub Accessories For Every Spa Owner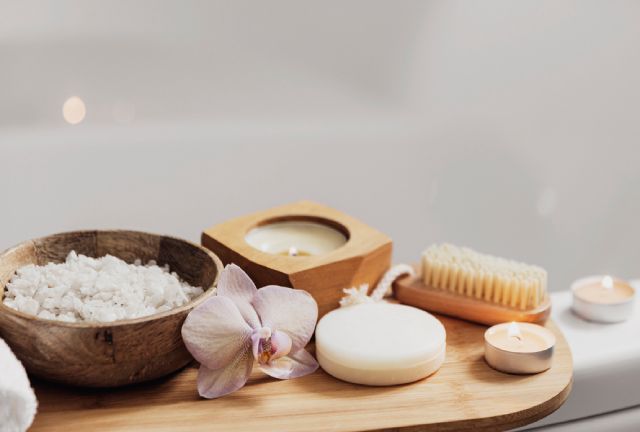 1. Hot Tub Cover
First and foremost, every hot tub needs a hot tub cover. Of all the necessary hot tub accessories, hot tub covers are at the top of the list. They keep your water heated and clean and save you money in the process.
2. Cover Lifter
Remove your hot tub cover with ease with a cover lifter. They have only one moving part and a built-in stop mechanism, so installation is a breeze. You'll wonder how you ever managed without one!
3. Hot Tub Steps
Another must-have are hot tub steps! Make it easy to get in and out of your hot tub with spa steps.
These ensure that entering and exiting your hot tub is a graceful endeavor. They can help to prevent falls, and some even come with a detachable spa rail. They're durable, slip-resistant, and weatherproof.
4. Cup Holder
It's important to stay hydrated while soaking in your spa, and attachable cup holders keep your hydrating beverages handy.
You can choose from a suction cup or mounting bracket styles.
5. Spa Pillow
Relaxing in your hot tub with spa pillows is much easier. They provide extra comfort and often have straps to keep them in place.
Let's face it, resting your head on the side of your spa is hard on your neck and just not that relaxing.
6. Towel Warmer
Some may argue that a towel warmer is a luxury item in a list of hot tub accessories but wrap yourself in a warm, cozy towel on a chilly night, and you too will understand that a towel warmer is a basic hot tub need.
7. Floating Games
Floating games are great for parties or family nights! Choose from a wide range of available card decks, games and more.
8. Underwater Lighting
There's soothing hot tub lighting, and then there's underwater disco lighting. Dazzle your guests with an underwater light show in colors and help them heal with soothing chromatherapy!
9. Hot Tub Bar Refreshment Float
A hot tub bar refreshment float provides the opportunity to enjoy a bite to eat along with a hydrating beverage. This practical accessory also attaches to the side of your hot tub, eliminating the need to chase after your libations.
10. Inflatable Drink Holder Floats
Inflatable drink holder floats come in all kinds of whimsical styles, from flamingos to palm trees, to unicorns! There are enough in a pack for everyone, so you can claim your favorite and not worry about mixing up your drinks.
11. Illuminated Floating Speaker
An illuminated floating speaker provides floating music and ambiance. You just can't beat that. Many of them are Bluetooth-friendly and rechargeable, too!
Accessorize Your Hot Tub With Swim World
Swim World Chelan is your one-stop shop for hot tubs, hot tub accessories, and hot tub parts.
Contact us anytime for hot tub prices, and visit our blog to learn about the amazing health benefits of hot tubs and much more!