Learn More About Our Quick And Efficient Service.
Hot Tub Service In Chelan, Washington
The installation of a hot tub is a significant investment in your home, health, and lifestyle. To keep your hot tub operating at peak condition 24/7, routine maintenance is extremely important.
Relaxing in a hot tub regularly can offer your body and mind with an extensive array of health benefits. From improved back pain and soothed arthritic joints, to reduced stress and an improved sleep, there are truly so many wonderful reasons to invest in a hot tub. Which provides you with all the more reason to provide your hot tub with routine service and necessary hot tub maintenance when the time comes. By scheduling routine hot tub service in Chelan, you can ensure that your hot tub will offer quality performance and long-lasting quality, for many years to come.
Our hot tub technicians can provide routine service, and inspect your system for any potential problem areas.
With many years of combined experience, our team of hot tub technicians can provide routine service, and inspect your system for any potential problem areas.
With years of experience in hot tub maintenance and warranty-covered repairs, our team is more than qualified to complete the necessary repairs. We can inspect your spa to find the issue, order the hot tub parts from a trusted source, and then complete the repair in a quick and efficient manner.
Pool Service In Chelan, Washington
A sure way of keeping your pool in pristine condition is to schedule a weekly service plan. This includes removing debris on the bottom of the pool, complete a chemical balance analysis which may require adding chlorine or other sanitizer to satisfy the pool requirements, test and adjust the chemical sanitizer levels, check the water level to be sure the pump is able to operate properly, skim the surface for floating debris, vacuum, test and adjust the pH, empty the skimmer and pump basket, empty the pool cleaner bag/basket, if necessary check the filter pressure and backwash, and brush the tiles. Not all of these services may be required at any one time. We offer several services to take the hassle out of keeping your pool properly maintained. We offer 4 different types of service levels to fit your budget and the demands of your pool. Call one of our technicians for additional information.
Each standard service visit for a spa or pool includes the following, with additional services or repair work billed according to the schedule below:
Our spa and pool maintenance specialists aim to provide each and every customer with a unique and exceptional experience. No matter what your swimming pool service issue is, we have the solution! For quick and efficient pool service in Chelan, contact our experts at Swim World Service today using the form below.
Having proper chemical balance is the backbone to swimming pool maintenance. A weekly chemical service can give you peace of mind knowing that your family is swimming in a safe aquatic environment. Let us take care of the weekly testing and chemical adjustments of your pool.
Troubleshooting Your Hot Tub
In some instances, the issue at hand isn't so easy to diagnose. Our team is prepared to give your spa a full inspection and troubleshoot the issue until we get to the root of the problem. We will always keep you in the loop through open and honest communication.
We also have a whole digital library of resources to learn more about your hot tub and answer some frequently asked questions as well. Whether you're looking to change your hot tub water or have a question about testing, at Jacuzzi Hot Tubs of Swim World our experts are always here to help.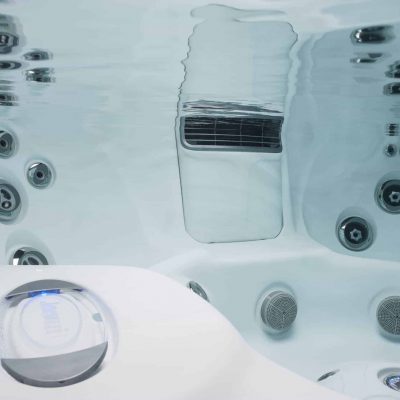 Cloudy Water
Cloudy water is often a result of an imbalance of chemicals or a clogged filter. Our team will test and treat the water, then clean the filter.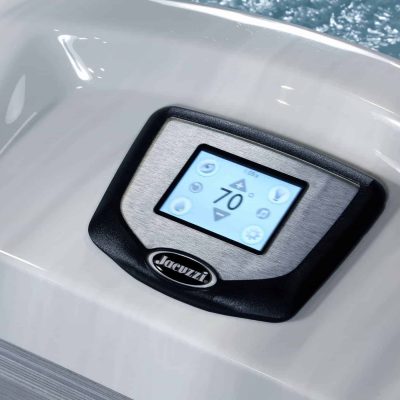 Error Codes
Is your hot tub showing an error code? Our team can review the code, inspect the spa and rectify the issue for you – no problem.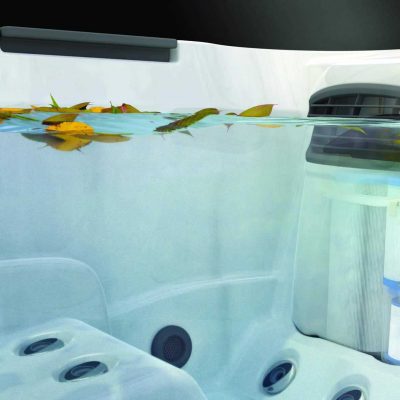 Cold Water
Is your hot tub anything but hot? This could be related to an issue with the heating or circulation system.
The Benefits of Professional Spa Service
Are you considering hiring a professional to care for or repair your hot tub? Here's how the experts here at Swim World in Chelan can make a difference and help improve your overall spa experience! 
1. Clean and Safe Water
2. Sparkling and Enjoyable Water
3. Confidence of Professional Care
4. Detect Problems Early
5. Longer-Lasting Spa Experience
6. Ask Questions & Get Support
Whether you're looking for routine hot tub maintenance or needs a repair, our experts are here to help. Complete this form to have a member of our team contact you for scheduling your next appointment.